Lets Hear it for Hip-Hop!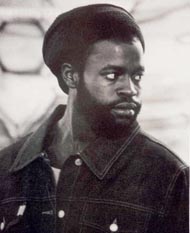 So for today I've decided to post all hip-hop thanks to the recommendations from my wonderful friend Kim up in NYC at
Brooklyn Bodega
Dilated Peoples had a new album drop on 2/21 called "20/20" and let me tell you, from what I've heard its pretty hot. I have not been to much of a fan of their previous efforts, but this one I am digging thus far. It seems like they are kicking it back with some roots and making Hip-Hop the way it should be made. I quote from them:
""20/20, the whole album was made on a 12'' mentality," Evidence says. "We weren't worried about the whole album, how it was going to connect and if we had two love songs and one party song. We just banged it out. We put the record together two or three days before the end of it. We didn't sit and ride with it. We had it and knew where we were going, but it was more about the individual tunes. There was no questioning ourselves. It was just about making music."

Also, Ghostface Killa's new album called "Fish Scale" will hit stores 3/28 - I've always been a fan of the Clan and of Ghostfaces work, so I'll make sure to pick this one up and you should too. This streaming track is the only one I've heard and thus far he is staying true to his craft. He is probably doing my favorite work outside of the clan along with RZA.


And finally, there is a track from Brazil's own Sergio Mendes ft. Black Thought. The most internationally successful musician to come out of Brazil does a track with Black Thought that let me be the first to tell you - is the shit. I was a bit weary when Kim sent me over this track - but now I feel stupid for my preconcieved notions. Either this Brazilian star is in his prime at his elderly age or Black Thought is an absolute mastermind.

Stream these tracks at MAXIMUM volume!


Dilated Peoples
Back Again (Windows Media)
Back Again (Real Player)

Ghostface Killa
Back Like That (Real Media)

Segio Mendes ft. Black Thought from the Roots
Yes Yes Ya'll (Real Player)